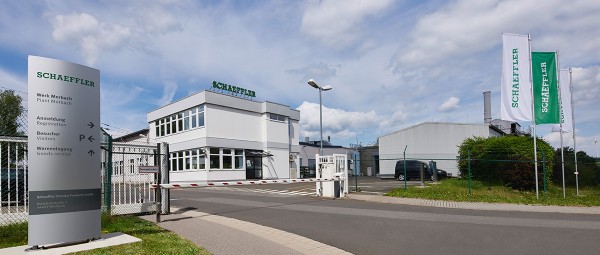 Schaeffler Friction Products
Schaeffler Friction Products GmbH belongs to the international automotive- and industrial supplier Schaeffler and is the specialist for friction facing technologies within the group. With its competence in friction facings for both conventional clutches and hybrid clutches, the company looks back on many years of international experience and a comprehensive understanding of the system.
The foundation stone for today's Schaeffler Friction Products GmbH was laid in 1928 by the Biesterfeld and Stolting families. The production of clutch facings started in 1945. In 1970, the plant in Morbach, which would later become the headquarters of Schaeffler Friction was founded. The company became part of the Schaeffler group through the takeover by the Schaeffler group and, as a result, the change of its name to Schaeffler Friction Products.
Schaeffler Friction has a high environmental awareness, a constantly convincing quality as well as high technological production processes and is, therefore, a popular development partner for the customers. Due to the smooth implementation of technical requirements as well as the constant further- and new development of its products, Schaeffler Friction is the innovation leader in the world of friction facings.
Schaeffler Friction Products GmbH
Industriestrasse 7
D-54497 Morbach
Deutschland