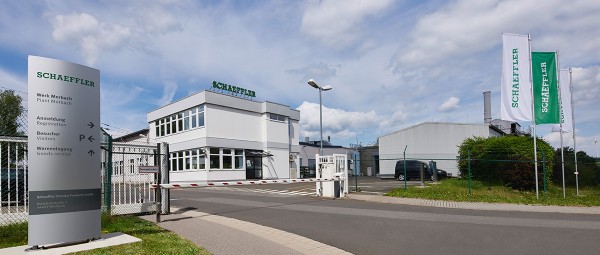 The families Biesterfeld and Stolting found together the company.
The production of clutch facings began, the foundation stone for the today's Schaeffler Friction Products GmbH.
The Esso group took over the so far existing company and decided to spin it off as Breku Reibbelag GmbH.
The Breku Reibbelag GmbH was incorporated into the Raybestos group. Since 1902, friction materials have been produced here.
The plant in Morbach was founded, the foundation stone for the today's headquarters of Schaeffler Friction Products GmbH. Ferodo Beral was the founder of the plant at that time.
The plant in Morbach was taken over by Raybestos Industrie-Produkte GmbH.
The plant in Radevormwald was closed, which required a relocation of the headquarters. From now on, the plant Morbach was the headquarters of the company.
Raybestos Friction Products (Suzhou) Co., Ltd. was founded and the company gained a foothold in China.
A really great success: The series start of the revolutional production by using the solvent-free yarn coating strengthens the status of the company as innovation leader.
Introduction of the layer technology for clutch facings, the new standard for dual clutch transmissions.
Takeover by the Schaeffler group, the name changed to Schaeffler Friction Products.
The brand of the friction facings changed: What was previously Raybestos, is now developed and produced as a LuK product.
Start of the slim disc, layer technology on the basis of a steel backing plate.
Schaeffler Friction is expanding: The Suzhou plant moves to a new location and gets a significant expansion.
The plant celebrates its 50th anniversary in Morbach!
Share Page